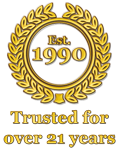 "The UK's Most Trusted Psychics
For Over 21 Years"
Reader of the Week
Melanie
Melanie is a compassionate and understanding psychic clairvoyant. Melanie tunes into you quickly and is exceptional with relationship problems and psychological issues. She is a natural clairvoyant and has had her abilities since birth and has been practising regularly for 20 years. Melanie connects with the spirit world for help and guidance.
view profile
Talk To Our
Live Readers
Now...
Psychic Text Readings
Text a psychic anywhere, anytime
It's Really Easy
Simply text the word
'Rose' to 78887
each reply costs £1.50.up to 2 texts per reply
Special Offers
Elizabeth Rose is back!
SPECIAL RATE of £46.00
Back from retirement due to popular demand.
Summer Offer
£29.99 for 20 mins
No discounts for Sarah, Rose or Lara