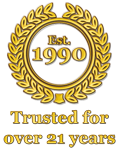 "The UK's Most Trusted Psychics
For Over 21 Years"
Reader of the Week
shelley
Shelley realised she had a gift at a young age and has been reading professionally for 20 years. She is a natural psychic and clairvoyant and is also clairaudient and clairsentient. Shelley is very experienced in reading the tarot cards and can do so on request. Shelley specialises in relationship and career readings and is extremely accurate with her timings. Her readings are very detailed and in depth and Shelley tunes in very quickly with her clients. She is able to advise on the thoughts and feelings of others during the course of your reading. Shelley has worked on Live TV and has had many astrological articles published. Shelley works 9am until 12noon Monday-Friday.
view profile
Talk To Our
Live Readers
Now...
Psychic Text Readings
Text a psychic anywhere, anytime
It's Really Easy
Simply text the word
'Rose' to 78887
each reply costs £1.50.up to 2 texts per reply
Special Offers
Elizabeth Rose is back!
SPECIAL RATE of £46.00
Back from retirement due to popular demand.
Winter Offer
£29.99 for 20 mins
No discounts for Sarah, Rose or Lara