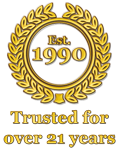 "The UK's Most Trusted Psychics
For Over 21 Years"
Reader of the Week
Magdalena
Magdalena has been reading for 18 years and has felt very naturally connected to her inherited psychic abilities since her childhood. Through her Clairaudience and Clairvoyance and the support from her spirit guides, Magdalena can give you the clarity and peace of mind you need to make the best choices when faced with lifes challenges. A reading with Magdalena is delivered with loving intent to give you positive direction and restore a calm perspective through her very honest, yet gently healing and spiritual insight.
view profile
Talk To Our
Live Readers
Now...
Psychic Text Readings
Text a psychic anywhere, anytime
It's Really Easy
Simply text the word
'Rose' to 78887
each reply costs £1.50.up to 2 texts per reply
Special Offers
Elizabeth Rose is back!
SPECIAL RATE of £46.00
Back from retirement due to popular demand.
Autumn Offer
£29.99 for 20 mins
No discounts for Sarah, Rose or Lara